Archive issues available from the following distributors.


To SUBSCRIBE

for 1 Year

, click the links at the bottom of each page
Our fun coversation with Sunjai Williams about college, getting ready for the Bring It! Live tour and her Sunjai Doll adventures
Giant pictorial coverage of YOU at Worlds, the Summit, the Open and more!
Down to the Core Summer fitness training to get you Fall Ready!
Get a jump start on your routine composition with must have tips compiled just for YOU for a killer next season routine!
An HBCU visit with Fort Valley State University Cheerleaders
Taking care of your mental health for total athletic fitness
Body Talk: With Your Face
December 2018 - February 2019
HOLLA'! Stars and Lil HOLLA'!s
Celebrating YOU and your competition action
Click the cover for a preview!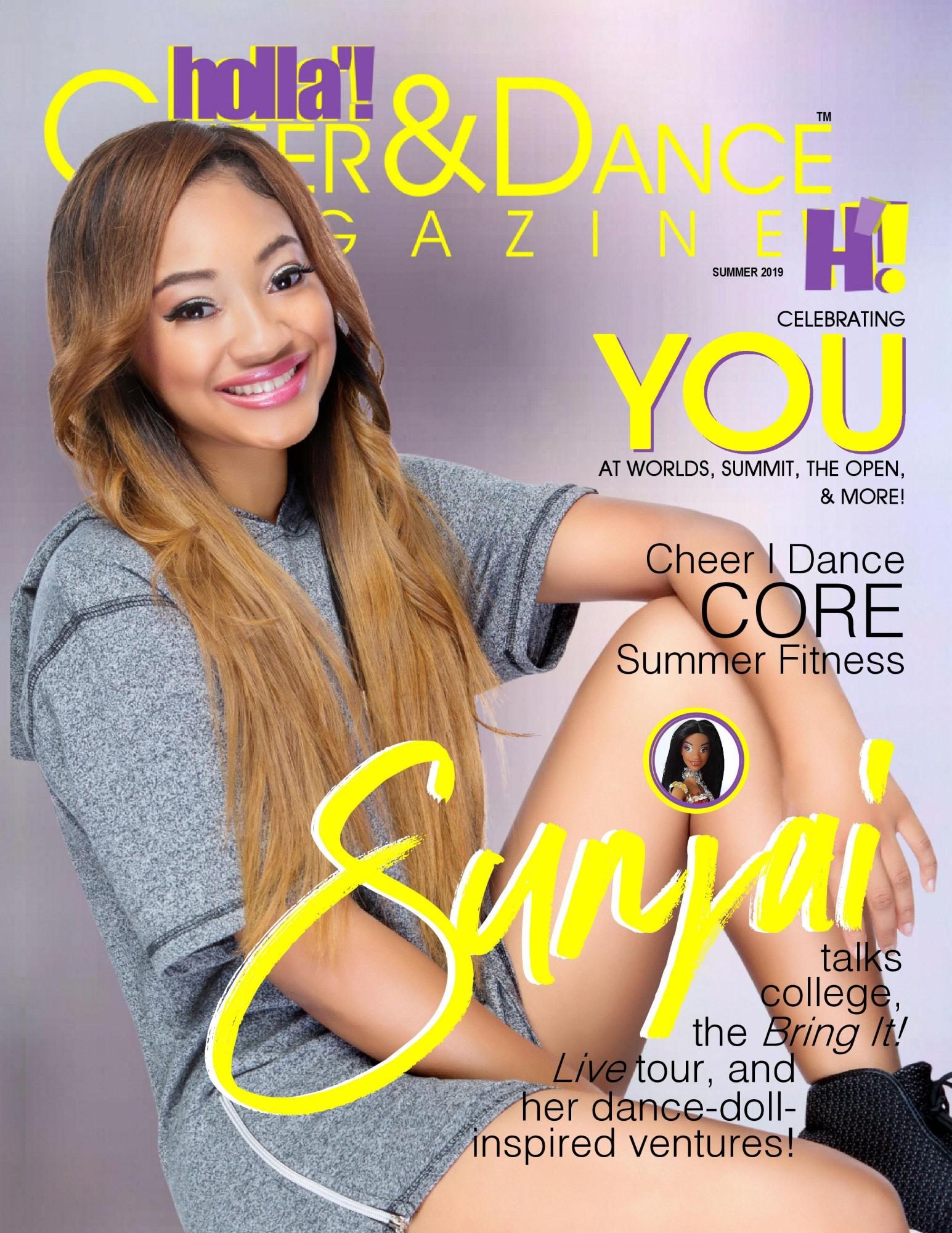 If you are having difficulty ordering your digital copy from any of the distributers listed click HERE to order directly from the publisher.
New Items and favorites now available!