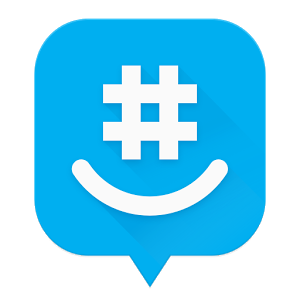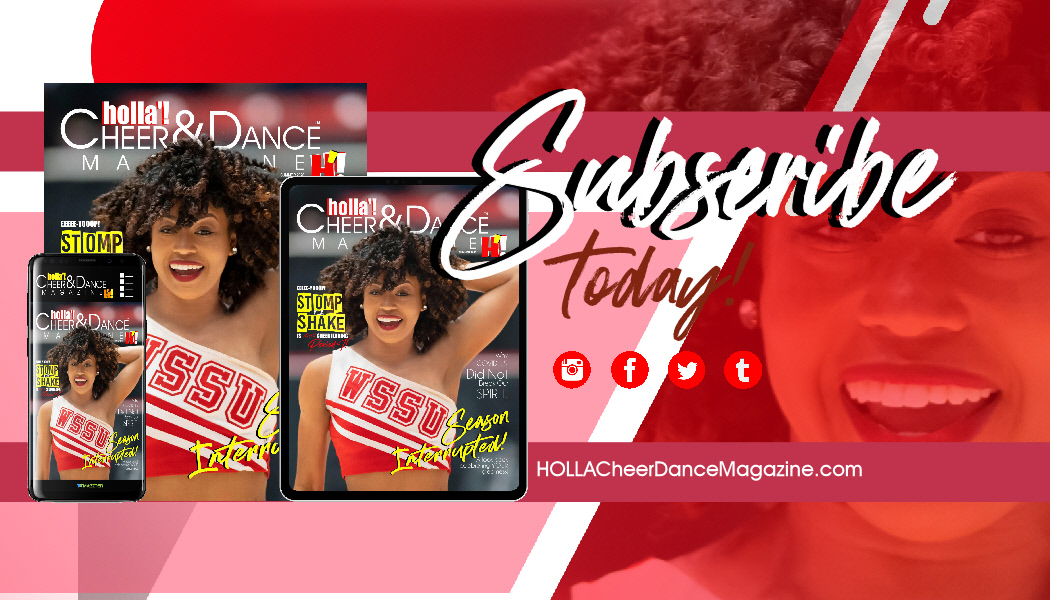 HOLLA'! Cheer and Dance Magazine

™

kicked off its Summer Empowerment series with special guest Carlos Barrett. As a Winston-Salem State University Powerhouse of the Red and White cheer alumni, Barrett (

pictured)

discussed the transition to HBCU stomp-n-shake cheer. The series interview is available on IGTV @hollacheeranddancemagazine. Check out the series' guest line up and schedule below:
As several states are allowing re-openings of gyms and studios despite the increased cases of COVID-19, HOLLA'! Cheer and Dance Magazine™ is encouraging program owners to remain vigilent. According to reputable news reports, COVID-19 continues to increase throughout the country. It must be stated that certain cheer and dance elements that are contrary to social distancing protocal are being implemented by many programs.
In addition, due to the various amounts of misinformation being circulated, young people under the age of 18 may perhaps be less likely to be infected, this should not give license for exposure to any risk.
With the recent re-closure of Cheer Athlete's facility in Plano, TX, the responsibility of the owners to share their errors via video, is an eye opener to other gym owners regarding the protocal for their programs. Read more HERE regarding Cheer Athletic's closure.
Meanwhile, please continue to be safe and make every effort to stay well.
Footnote: Check out Cheer Athletics Wildcats on NBC's America's Got Talent. Check local listings for airing times.
Let us begin with congratulations to all the cheer and dance athletes in receipt of college scholarships from spirit industry companies and organizations. With no intent to dimished the accomplishments of those deserving athletes, the proportion of Black athletes receiving the same spirit industry scholarships is concerning. Therefore we ask, are Black athletes applying for spirit industry scholarships or is there a proportional deficit in rewarding spirit industry scholarships to Black cheer and dance athletes? Send your HOLLAblack reply to editor@HOLLACheerDanceMagazine.com.
Cheer and Dance Headlines
H

OLLA'! to Kevin Crawford the CEO of Two Sockz Productions on his upcoming documentary featuring stomp-n-shake cheer.
The creator of the successful YouTube Channel Stomp N Shake Cheer, Two Sockz has prominately showcased the behind the scene talents of stomp-n-shake cheer athletes.
Stay up to date for release dates and details @two_sockz and @stompnshakecheer on Instagram.
.

Sunday, July 12 | 7PM (EST)
Shaping Young Athletes into Strong Competitors
Sunday, July 19 | 6PM (EST)
What's Going On? How Cheer and Dance Athletes Can Use Their Experiences to Change the World
Sunday, August 2| 7PM (EST)
I'm a Black Cheer Athlete at a PWI!
Sunday, August 16 | Technique Matters with Shanna Kelly
Sunday August 30 | Captain's Chat with Ashlin and Allyson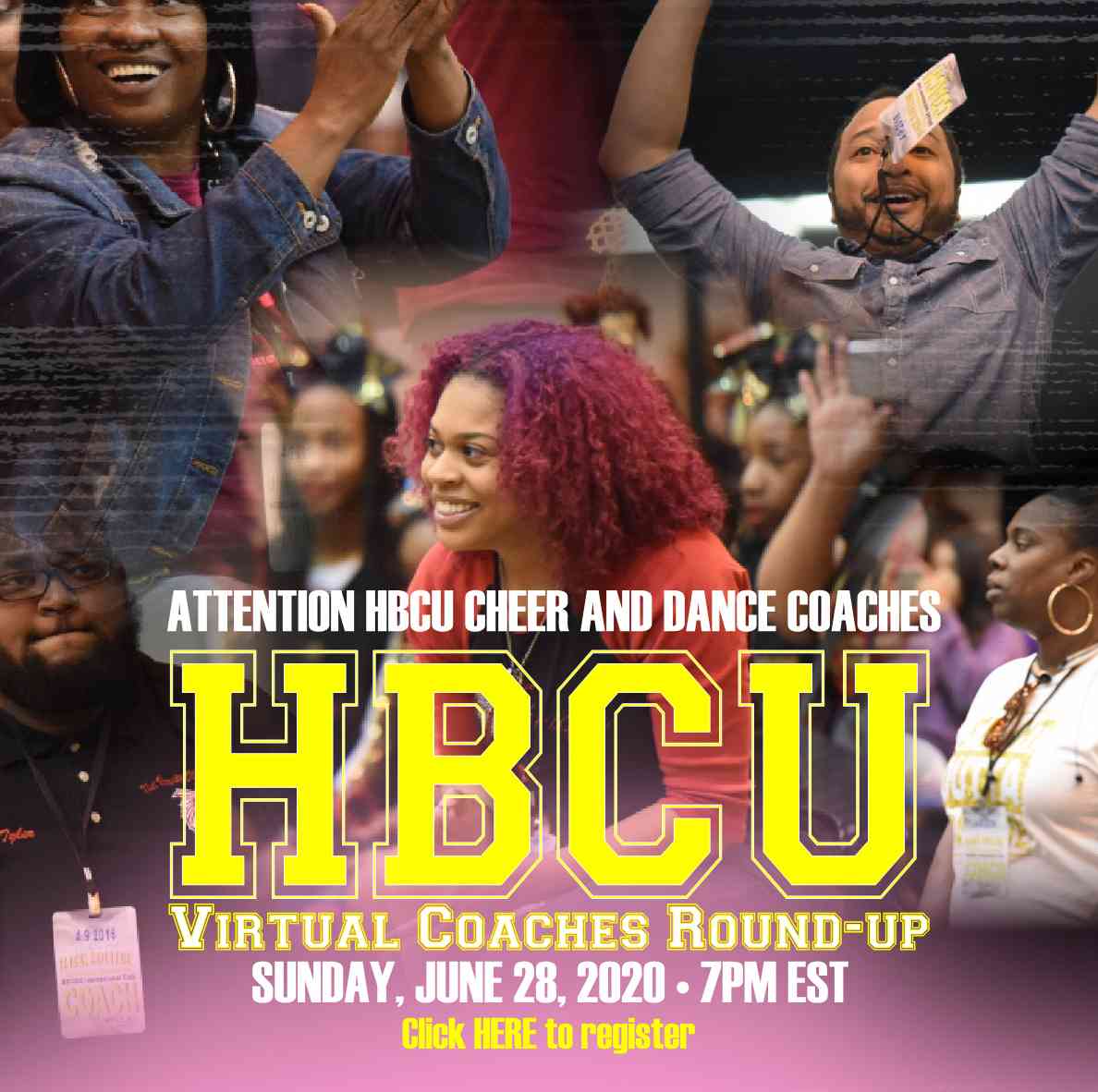 HOLLA'! Cheer and Dance Magazine

™

conducted a virtual round-up with several HBCU cheer and dance coaches recently. Among the topics discussed was the HBCU Auxiliary Dance Director Association (HBCU ADD Assoc.), Cheer Lives Matter and the HOLLA'! Spirit Championship event.
x
Shawn Zachery of HBCU ADD Assoc., presented the mission of her organization and

u

pcoming initiatives for HBCU dance teams. The HBCU ADD Assoc., has recently launched a digital publication for more information and event news. As their website is currently under construction, readers can follow them on Instagram @hbcu.aux.dance.directors.
x
Darien Gregory was also a guest at the virtual round-up to discuss her spirit apparel company Cheer Lives Matter. Cheer Lives Matter supplies Black-conscious driven spirit apparel for camp and casual wear. Co-owned with her daughter Emery, Cheer Lives Matter also shared her programs for models and ambassadors for African- American athletes. Visit www.CheerLivesMatter.com and follow them on Instagram @cheer_lives_matter.


x


Topics also included FREE registration for college teams at the HOLLA'! Spirit Championship and feature opportunities for HBCU cheer and dance athletes. To view the round-up video, click HERE

.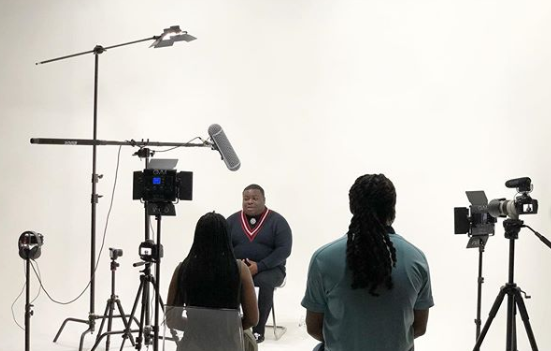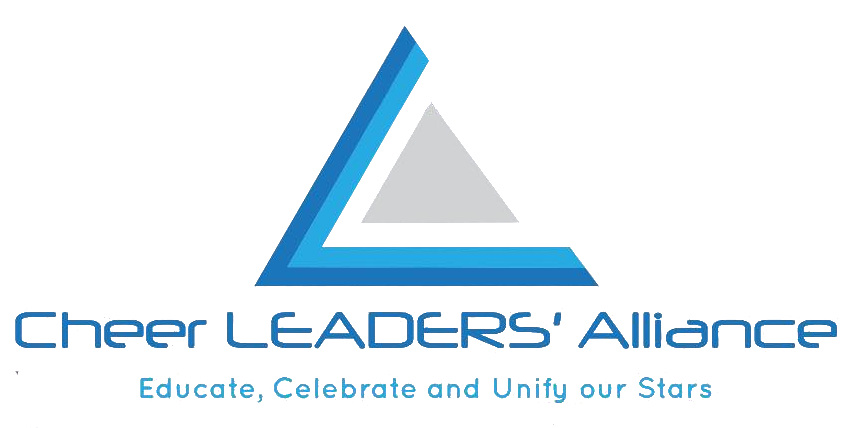 HOLLA'! and Join in on the Celebration of YOU!
HOLLA'! Cheer and Dance Magazine is available at the following online newsstands

Members programs and athletes of The CheerLEADERS Alliance, refer to your program directors regarding your HOLLA'! incentives.