Creating unique jewelry designs and intricate pieces is more than our passion. At
HOLLA'! Cheer and Dance Magazine

, we live for turning ideas into strikingly gorgeous jewelry. Nothing is more satisfying to us than creating lasting treasures for people.
Every studio and designer has a signature style, and ours is distinct yet recognizable. Starting with simple sketches, our designers create truly amazing pieces and unique sets. Whether from sterling silver, copper, or with precious stones, our jewelry designs are as eye-catching as you will find.
Meet Our December 2018 HOLLA'! Star
Editor's HOLLA'! - HOLLAday Inspiration
Meet Our December 2018
Lil HOLLA'!s
There are features in this issue that reminded me of the fight of perseverance and thankfulness of blessings. We've all been at that point where we just want to give up. Ashtyn Johnson is just 6 years old and she is not giving up! Image if Hezekiah Corbin from York College Cheer gave up when he lost everything at such a young age? Imagine if Ahmond Cox could not just light up every time he sees his cheer athlete
6 years of celebrating YOU!
#HOLLALuvandHugs to Tahlia, Dallas and Khimor! Check out these little darling athletes by clicking HERE to see their page.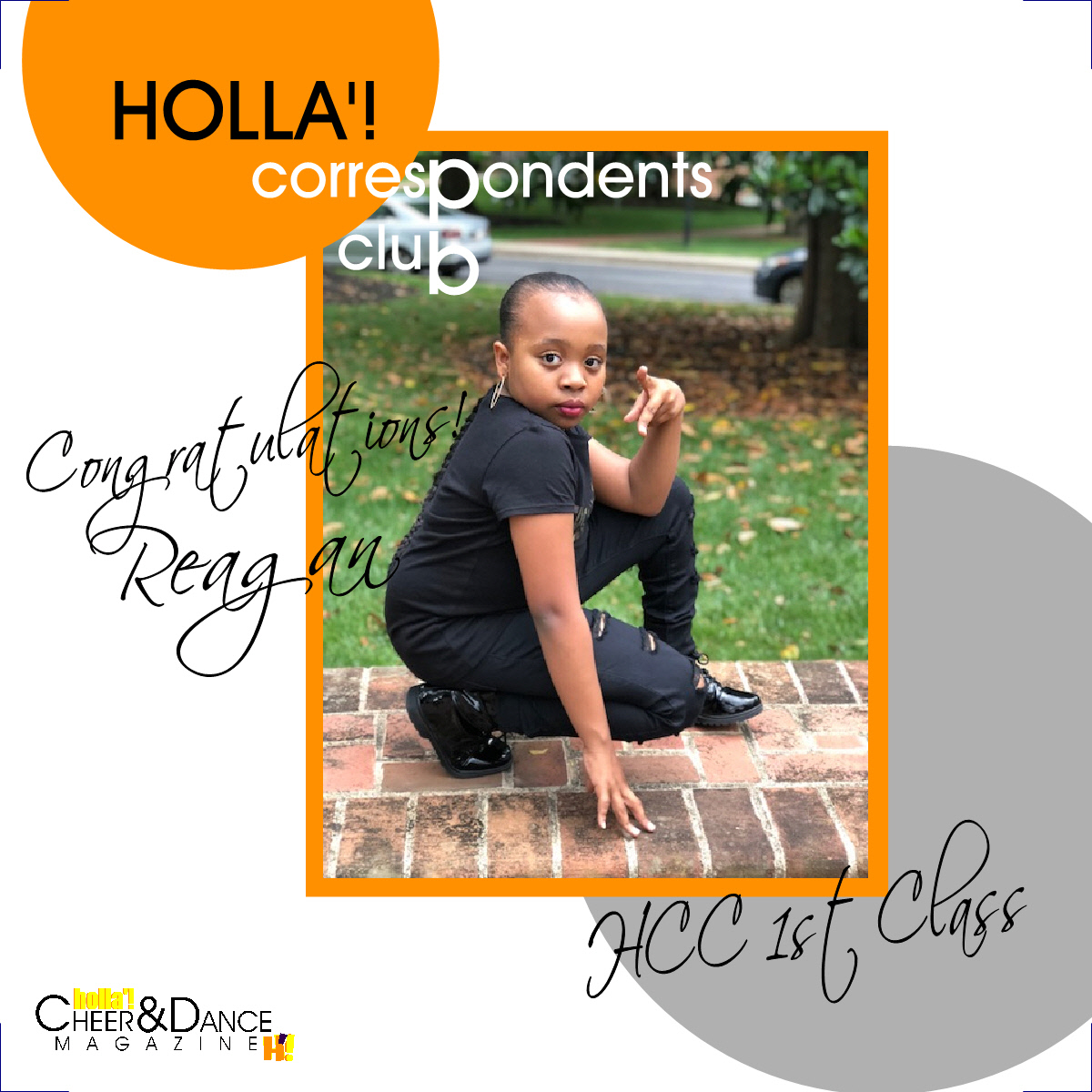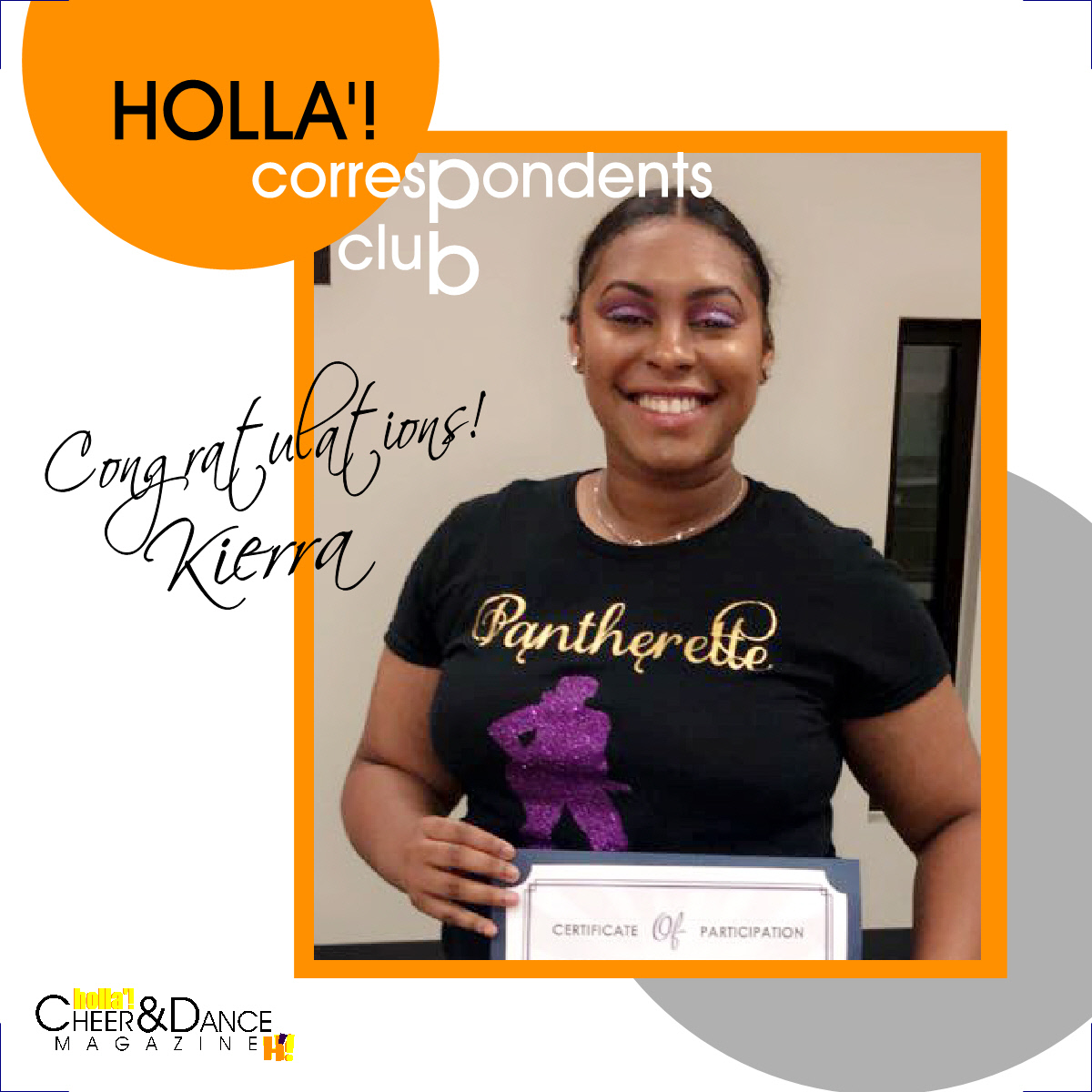 Debuting soon at a competition near you!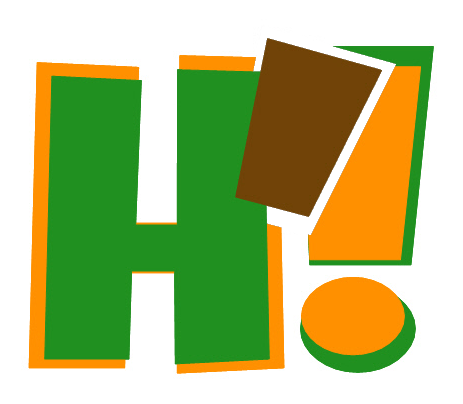 Sign Up for the FREE monthly
Kyla Darey just celebrated her 9th birthday last month! Our December 2018 HOLLA'! Star is a two team member of Metro Cheer All-Stars based in Livonia, MI.
A young determined girl who started her cheer at the age of 4, outside of regular required practices, Kyla enjoys taking the extra steps to continue to progress as an overall athlete. An avid reader, Kyla hopes to become a teacher.

■
Click HERE to view the full image.
Check out these great tips from CheerFit to help you show off your confidence during and away from your performances. Click HERE to be directed to the website.
Image credit: Michael B Jones
5 Tips to Build Confidence
What is in the CHEERFIT Club?
24-7 Access to...
✔️CHEERFIT TV
✔️Custom CHEERFIT Workouts specific to ANY goal you are trying to accomplish
✔️VIP invites to Meet ups & Pop-up Events
✔️Parent's Corner for Helping your cheerleader
✔️And MORE!
2018 Winter Issue - MUST READ
The Marvelous and Mighty Ashtyn
One of our 2018 March Lil HOLLA'!s

Ashtyn Johnson is winning with her mighty force of strength, her smile and support
Ashtyn Johnson had just awoken from a much-needed nap when we arrived to meet her at St. Jude Children's Research Hospital in Memphis, TN. Topping off her outfit with her signature big bow headband, like any 6-year-old, she had to warm up to us a bit. Accompanied by her mom Kiara Johnson, her "bonus mom" Brittney Richardson, and St.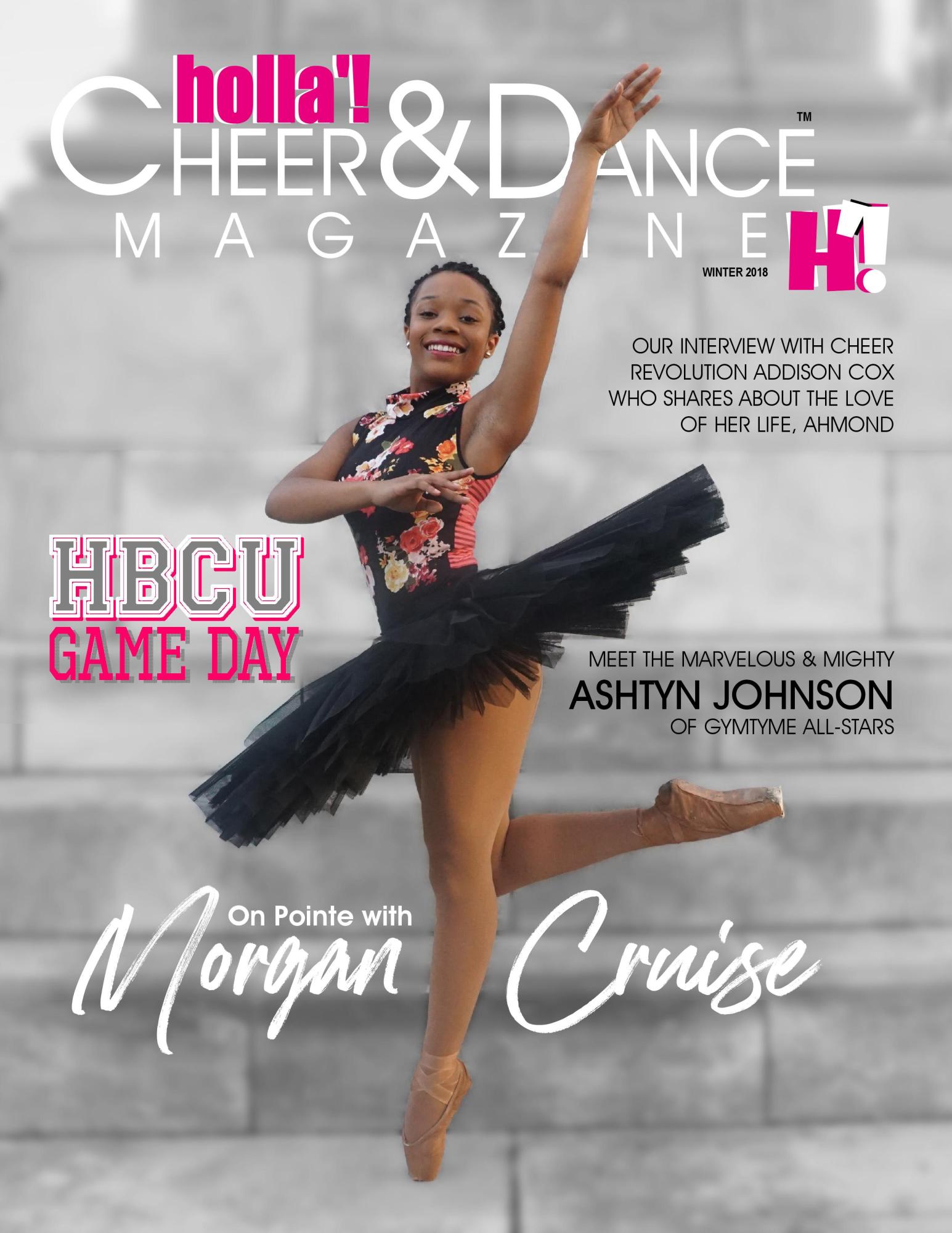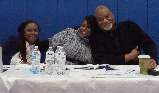 che
er
athlete
sister Addison? Instead, don't imagine. Be inspired by their lives of triumphs. If they can, I can and you can!
Competition season has begun. No matter where you place,

be

inspired and be an inspiration. When you find yourself struggling with that new skill, be inspired and in turn inspire others. Let the upcoming New Year be the year where you say "I can, you can" "I will, you will" and "I did it, you did it!" Get into the habit of doubting your own doubt and

conquer

for the next journey. Nelson Mandela said it so eloquently, "I never lose. I either win or learn."
Read the complete editorial in the 2018 Winter Issue.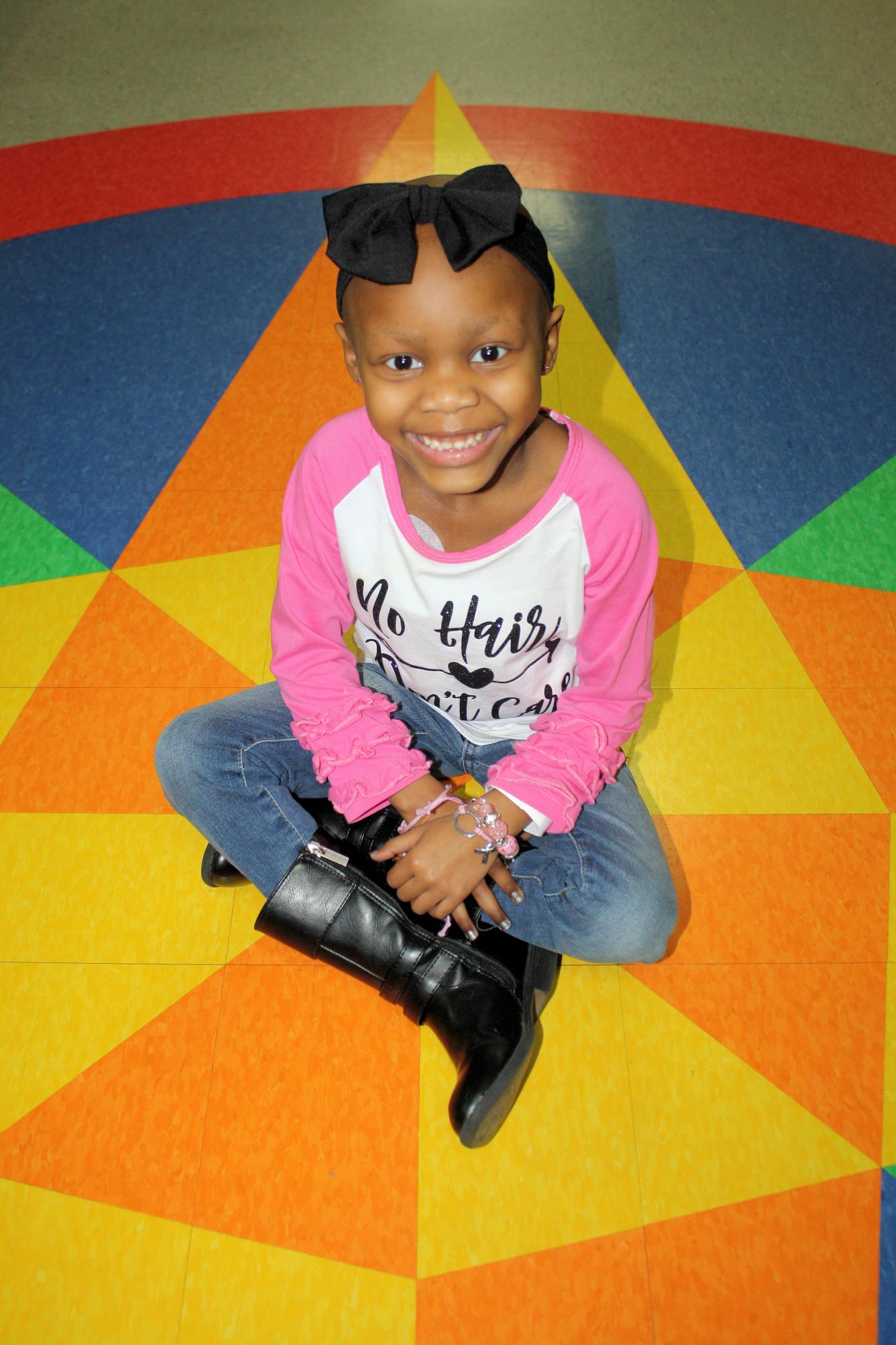 Jude's media relations specialist Corey Carmichael, the mightiness of Ashtyn emerged.
Read the complete feature in the 2018 Winter Issue. ■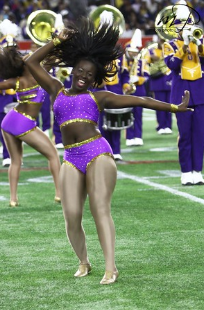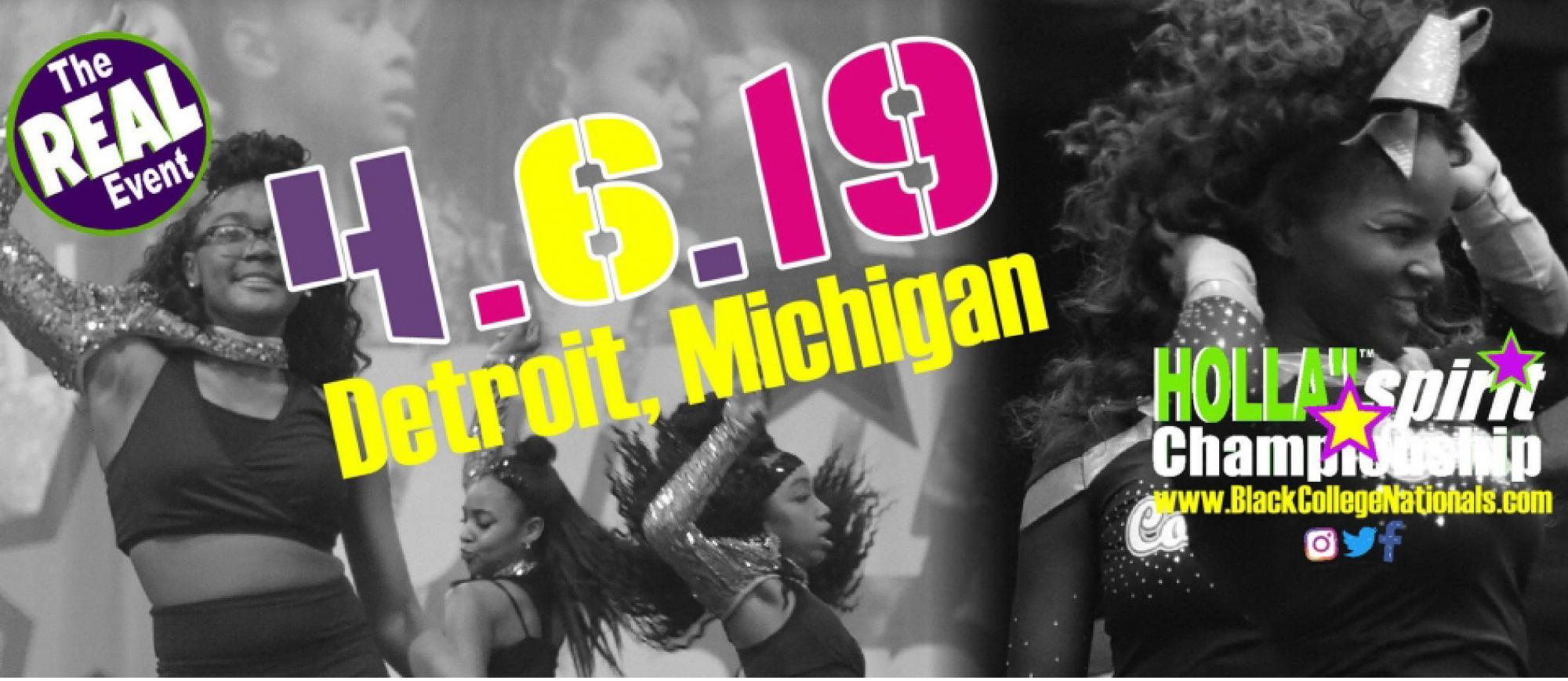 HOLLA'! Corresponents Club