Creating unique jewelry designs and intricate pieces is more than our passion. At
HOLLA'! Cheer and Dance Magazine

, we live for turning ideas into strikingly gorgeous jewelry. Nothing is more satisfying to us than creating lasting treasures for people.
Every studio and designer has a signature style, and ours is distinct yet recognizable. Starting with simple sketches, our designers create truly amazing pieces and unique sets. Whether from sterling silver, copper, or with precious stones, our jewelry designs are as eye-catching as you will find.
Join us each day in February 2019, on our social media feeds as we celebrate African Americans who have made an influence in the sports of cheer and dance.
6 years of celebrating YOU!
#HOLLALuvandHugs to Khilyn, Jayda and Jayla

! Check

out these little darling athletes by clicking HERE to see their page.
Sign Up for the FREE monthly
Christina Beamon of Paula Brown's Performing Arts Center brings starts the love month as our HOLLA'! Star.
Click HERE to view her portfolio card and learn more about this month's star!
2018 Winter Issue - MUST READ
The Marvelous and Mighty Ashtyn
One of our 2018 March Lil HOLLA'!s Ashtyn Johnson is winning with her mighty force of strength, her smile and support
A

shtyn Johnson had just awoken from a much-needed nap when we arrived to meet her at St. Jude Children's Research Hospital in Memphis, TN. Topping off her outfit with her signature big bow headband, like any 6-year-old, she had to warm up to us a bit. Accompanied by her mom Kiara Johnson, her "bonus mom" Brittney Richardson, and St. Jude's media relations specialist Corey Carmichael, the mightiness of Ashtyn emerged.


*


Read the complete feature in the 2018 Winter Issue. ■

SPRING 2019 ISSUE AVAILABLE 2/28!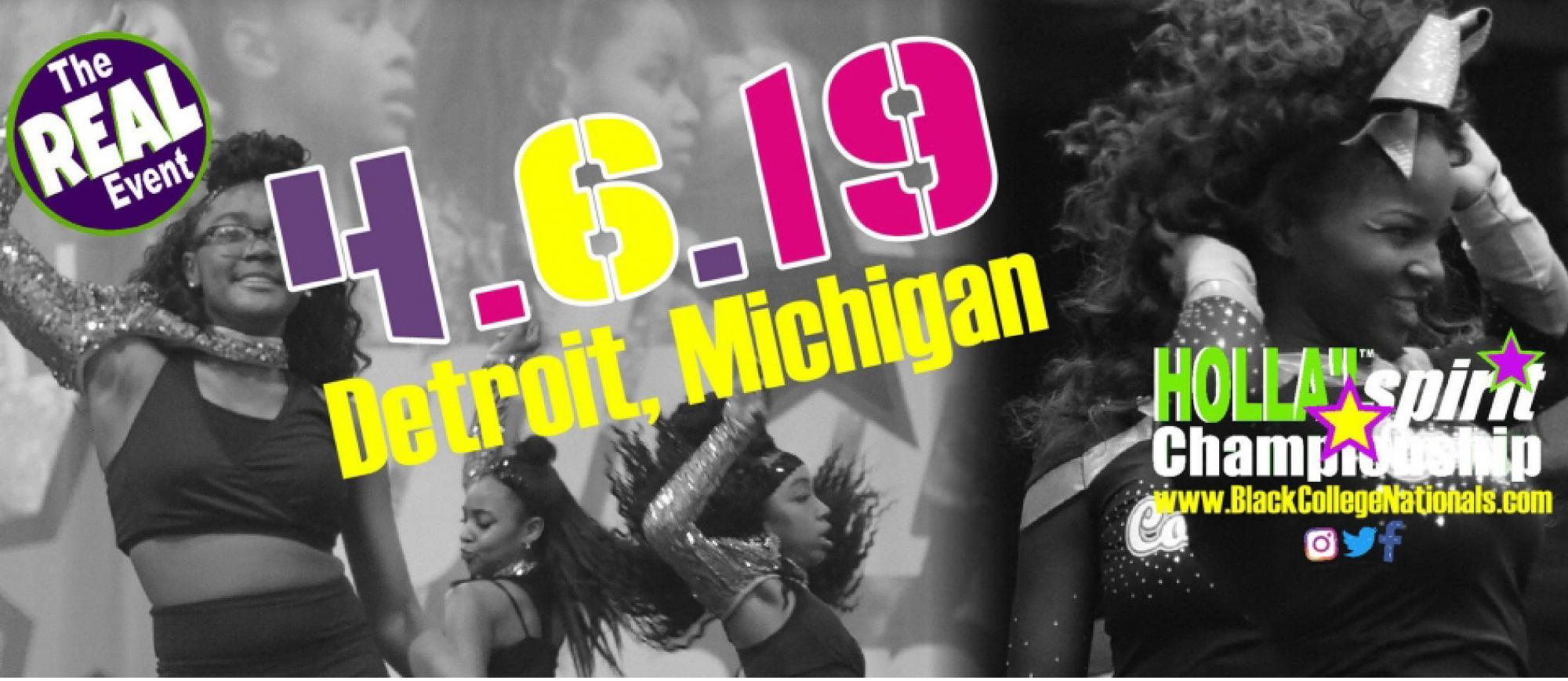 Meet Our February 2019 Lil HOLLA'!s
HOLLA'! Your Cheer & Dance Black History
The 2019 SIAC Cheer Competition is set for February 24, 2019. The event will be held at the Bill Harris Arena in the
Birmingham CrossPlex, Birmingham, AL. The competition begins at 7PM CST. Admission is FREE while parking is $5 per vehicle.
Click HERE to be directed to the SIAC website for complete tournament details.
HOLLA'! Cheer and Dance Magazine is looking for qualified interns to join our team for the 2019-2020 season. Positions are available for content writers, graphic design and layout and social media content.

To submit your information, please send a letter of interest and resume to careers@HOLLACheerDanceMagazine.com. NO TELEPHONE CALLS PLEASE.
Follow us on social media for our daily HOLLA'!s and more. Be sure to tag us in your posts so we can make sure you are one of the stars of the celebration!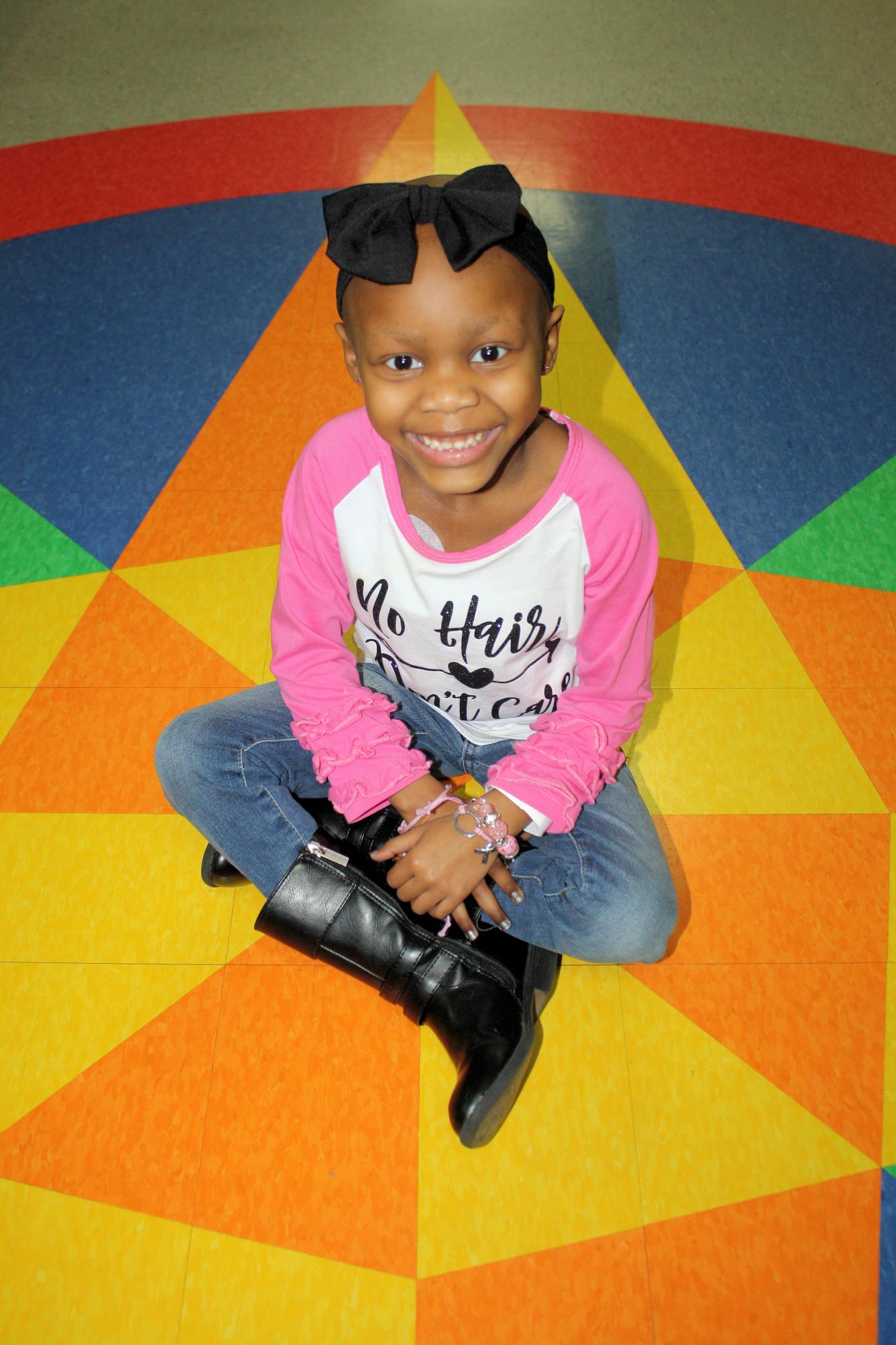 Dancer Camille Sturdivant told she was "too dark" to be on the dance team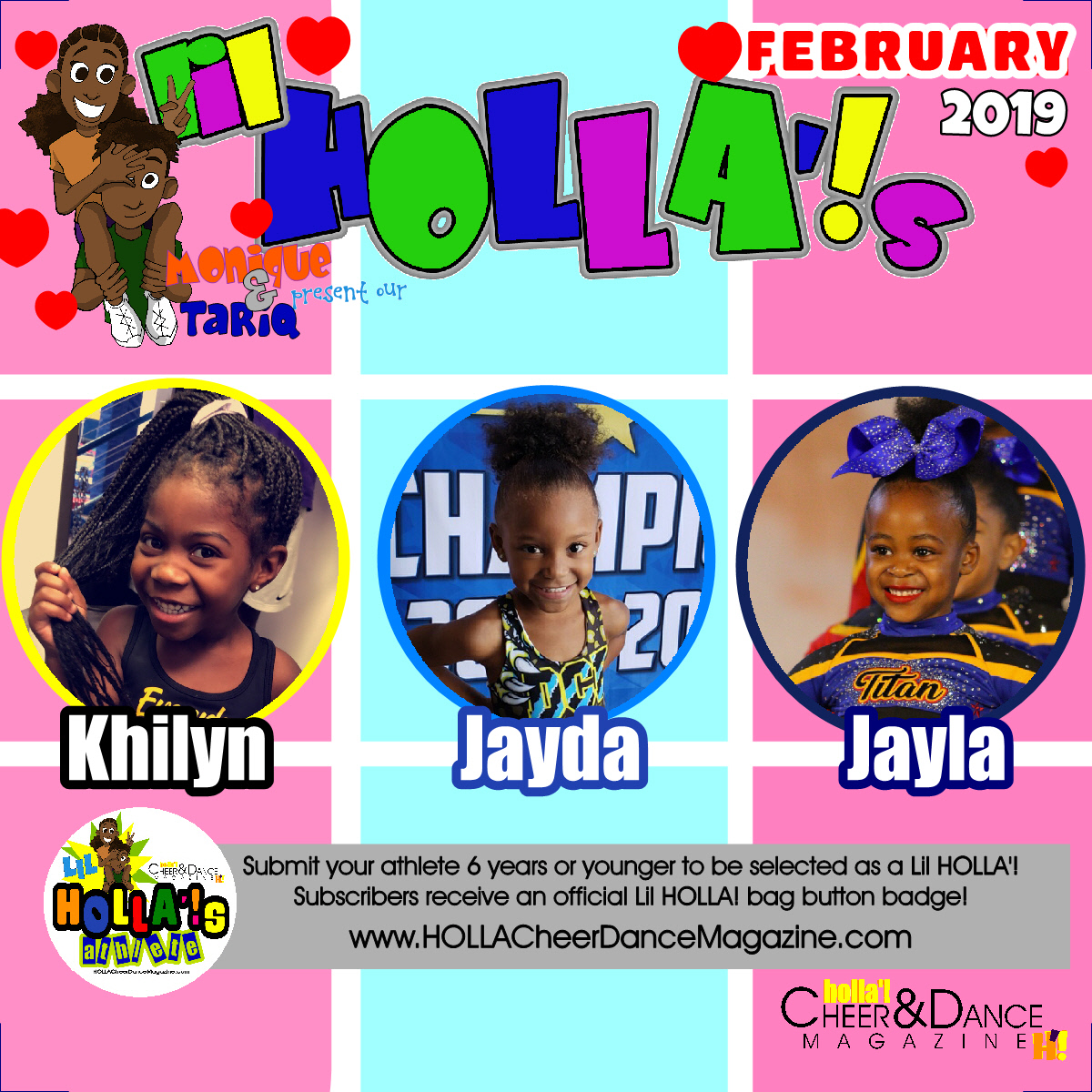 Powerhouse DMV Stomp-n-Shake Off
Visit PowerhouseSpiritNC.com
Follow us on social media to see where our crew will be to celebrate you!
A lawsuit has been filed by Camille Sturdivant against her dance coach and others, claiming that she couldn't perform because her skin was too dark, according to BuzzFeed News.
Sturdivant further alleges she was retaliated against when she spoke up about the discrimination.
Read the complete story HERE.