SUMMER 2019 NOW AVAILABLE
Follow us on social media for our daily HOLLA'!s and more. Be sure to tag us in your posts so we can make sure you are one of the stars of the celebration!
News and Updates (July / August 2019)
See our exclusive images of YOU! in the 2019

Summer

issue!
• 2019 BOLT and MARCH information
Sign Up for the FREE monthly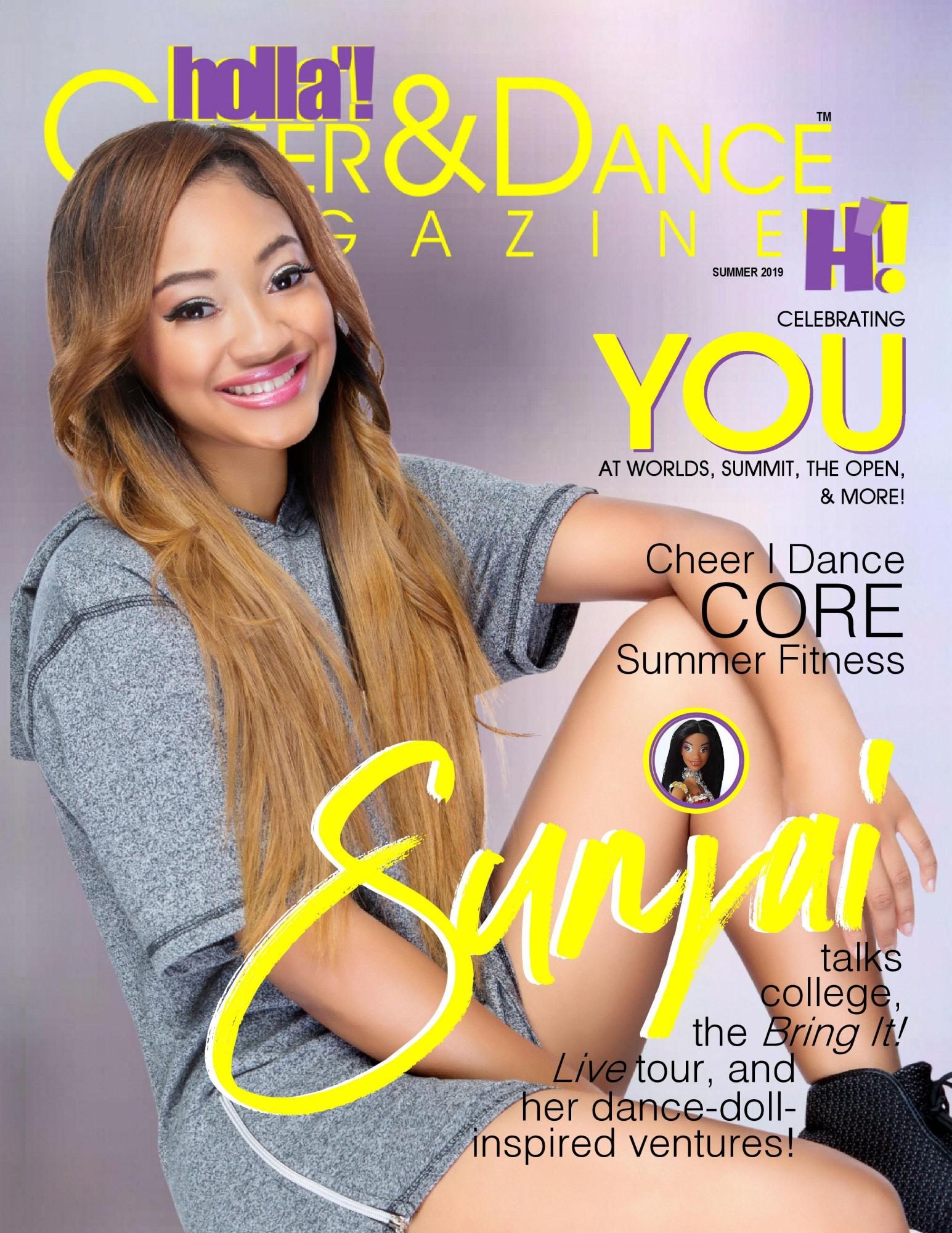 We want to thank everyone for their thoughts and prayers regarding Ms. D, as she recovers after her release from the hospital.
HOLLA'! Cheer and Dance Magazine will continue and go into a hiatus status effective immediately. As the focus is to see Ms. D recover, and continue her role as publisher and editor-in-chief, the HOLLA'! Cheer and Dance Magazine team will be making some adjustments as well as updating with limited content.
Information regarding the publication in general, subscriptions and other entities and projects of HOLLA'! Cheer and Dance Magazine will be addressed on this website as they become available.
We ask for your patience and understanding at this time as additionally, we also apologize for any inconvenience.
We once again thank everyone for their continued support.
To submit cheer and dance news, email editor@HOLLACheerDanceMagazine.com